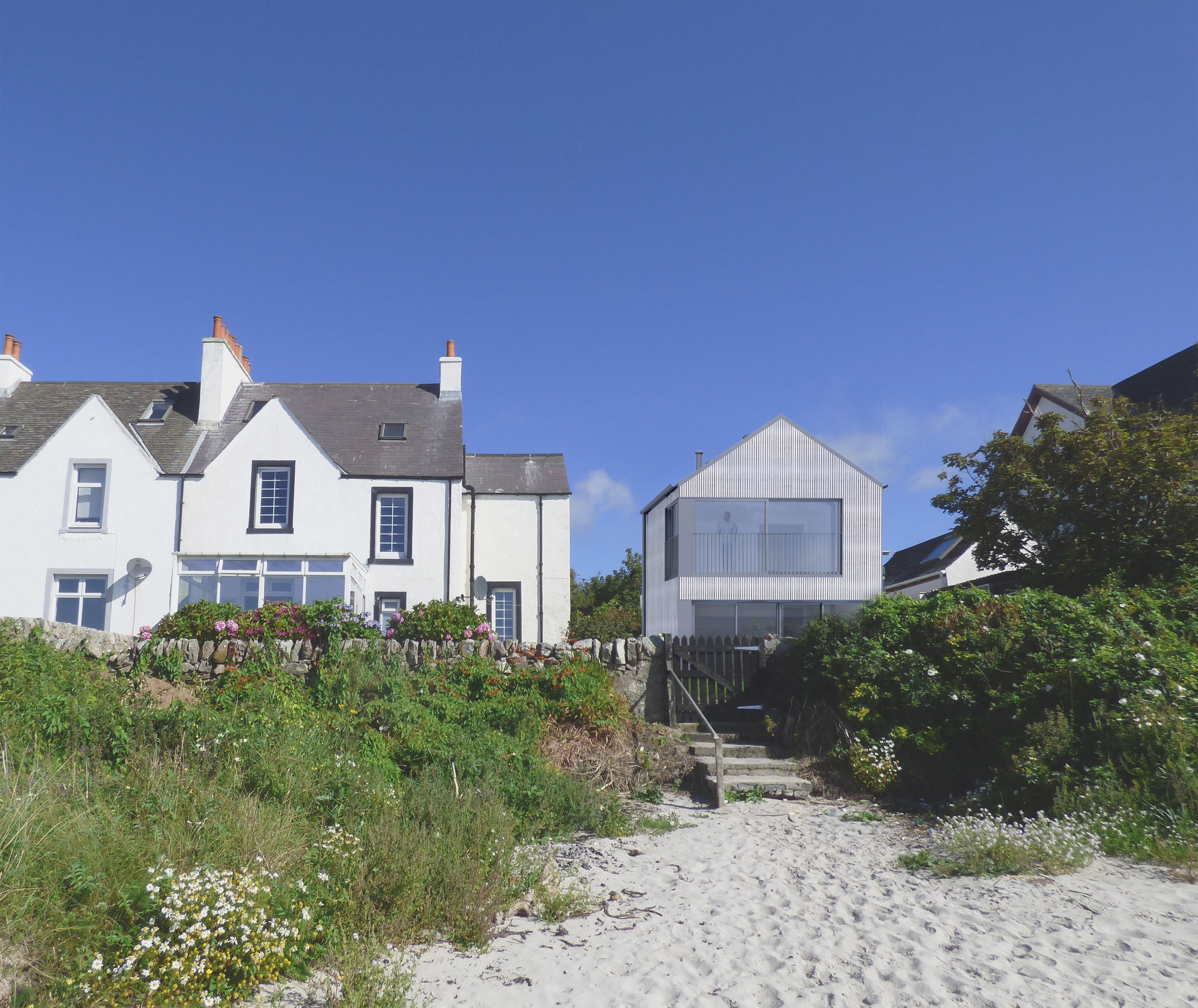 Artist studio and living accommodation in Port Ellen, Islay. The brief was to propose a feasibility and conception of two distinct spaces to fulfil the client's needs of guest room and a clear and light space to practice her art.
The construction sits next to the existing house. The plot, Traigh Bheag East is located on the shore with a direct access to the sandy beach. The proposal results in a small-scale two-storey construction with distinct entrances. The guest room on the ground floor is only open to the bay on the south so it does not interfere with any activity in the garden but keeps its access to the bay. The studio sits on top and is widely open to the southwest by an open angle that can be fully open to create an indoor balcony. Abstracted from the ground due to the proximity with the water, the occupant will overview the wide open and focal points in the distance such as the lighthouse.
The structure is of timber frame and cladded with corrugated aluminium that will create a play in the reflection of the sea and the sky.