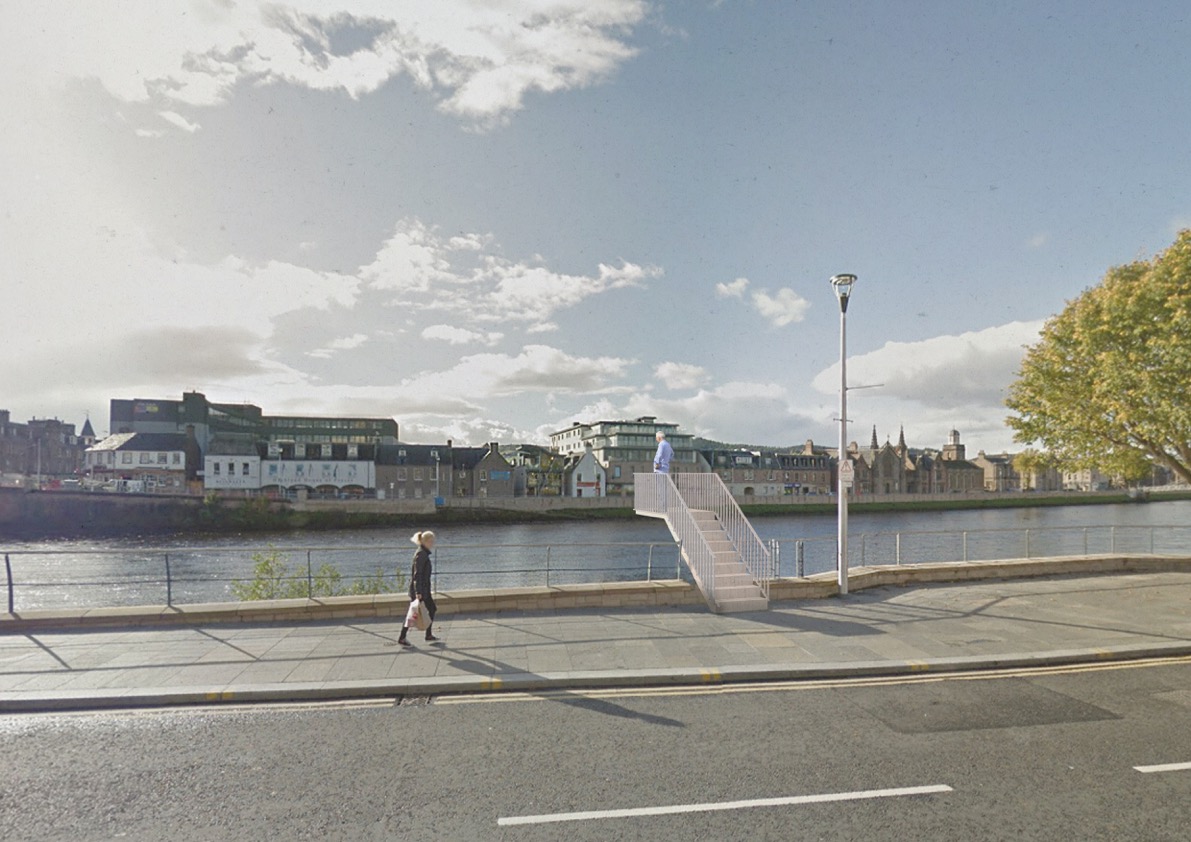 The Rest Spaces project is part of a wider public art programme, 'River Connections: Art & The River Ness', that seeks to explore the River Ness' ecology and vibrant wildlife. The River Ness flows for seven miles from Loch Ness to the Moray Firth. It is an asset that contributes to the unique character of the city and is distinctive for the rich natural environment along its length. The River Ness is one of the most significant features of the city and much of its biodiversity, history and cultural impact remain to be discovered. The river requires practical flood alleviation works which provide a unique opportunity to for public art to enhance the works and associated streetscaping.
Rest Spaces is one of a series of art initiatives to encourage people – locals & visitors alike – to experience and engage with the river as it flows through the city.
Dress for the Weather are currently developing designs that focus strongly on connecting people with the river by providing opportunities for individuals, couples and groups to stop and dwell along the banks of the River Ness. The concepts behind the different types of rest spaces are inspired, partly, by the wildlife local to the river by suggesting interventions that encourage people to stop and enjoy the river in a variety of ways: to perch, to explore, to bask, to gather. The material palette is proposed to be simple, comprising of local stone and formed metal for handrails and frames.